WHOLESALE BISCOTTI
Our biscotti is the perfect complement to a cup of coffee or wine...
Handcrafted from scratch using unbleached flour, pure extracts and the finest Belgian chocolates. Unlike traditional biscotti that are crisp, our biscotti offer a softer texture - still capable of dunking. Your customers will love this all-day menu item!
Available in bulk or individually wrapped.
sales@giorgiocookieco.com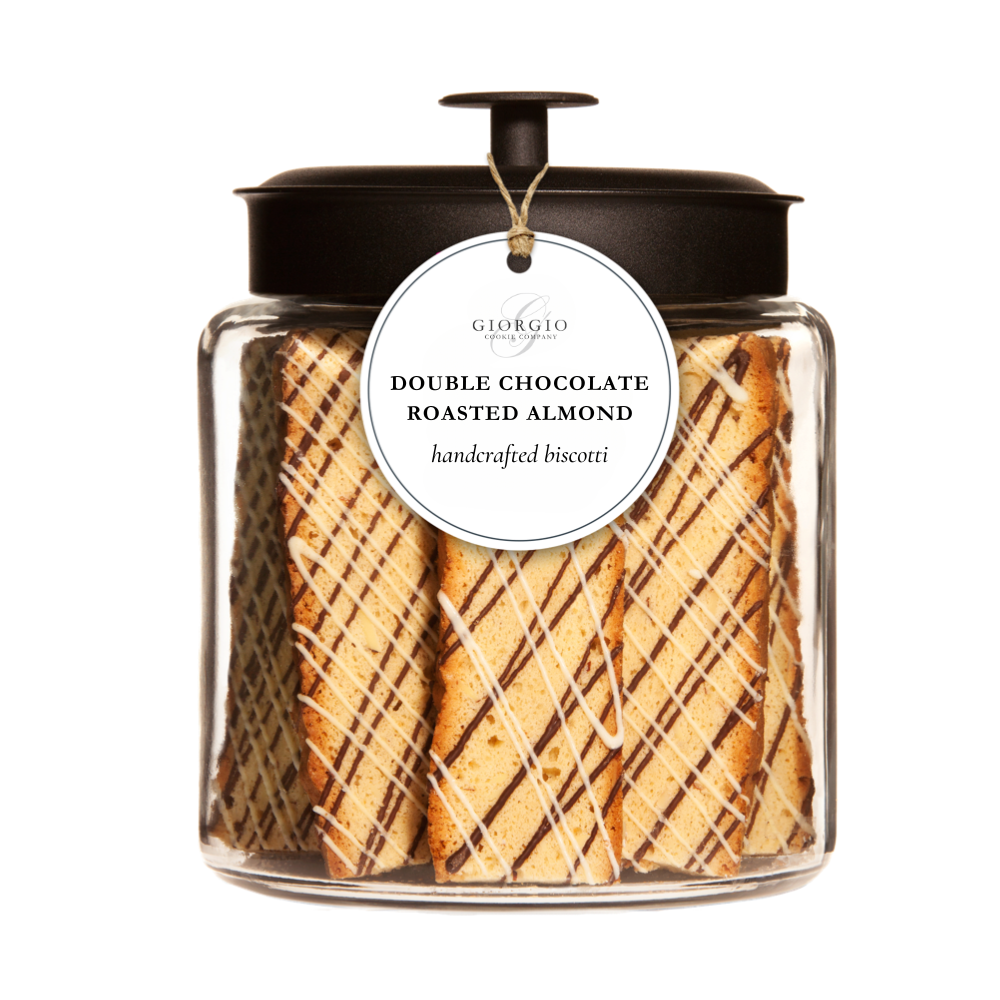 Bulk Biscotti
Our bulk biscotti is perfect for coffeehouses or cafes with room to display them. Merchandising these jars for customers to clearly see the fresh baked product increases sales dramatically.
Our biscotti jars (sold separately) include an air tight seal to protect product freshness.
We recommend 3 jars and the following biscotti:
1 - Non-nut flavor
1 - Nut flavor
1 - Seasonal flavor
Lid: Available in Brushed Nickel or Black
Jar tags: Available upon request

Get more info
Individually Wrapped Biscotti
Our individually wrapped biscotti is perfect for drive thru coffee shops, gift baskets and more!
Get more info